We asked a couple of Nigerians from varying backgrounds what they'd do with a million naira. Here are some of what they said:
1) Fifi/30+/Strategist.
"First of all, I'm going to be needing 5k suya so that I can think straight. In addition to Tozo."
2) Jay/Mid-twenties/Occupation is unknown.
"What can you do with it? The currency is so shitty that it's not that much."
3) Adeyinka/24/Youth Corps Member.
"I'm going to enter Coldstone and ask them to close the door…Their daddy."
4) Abu/Mid-twenties/Occupation is unknown.
"I'll buy 10k suya first, cold Lacasera for side, then I can now think of what to do next."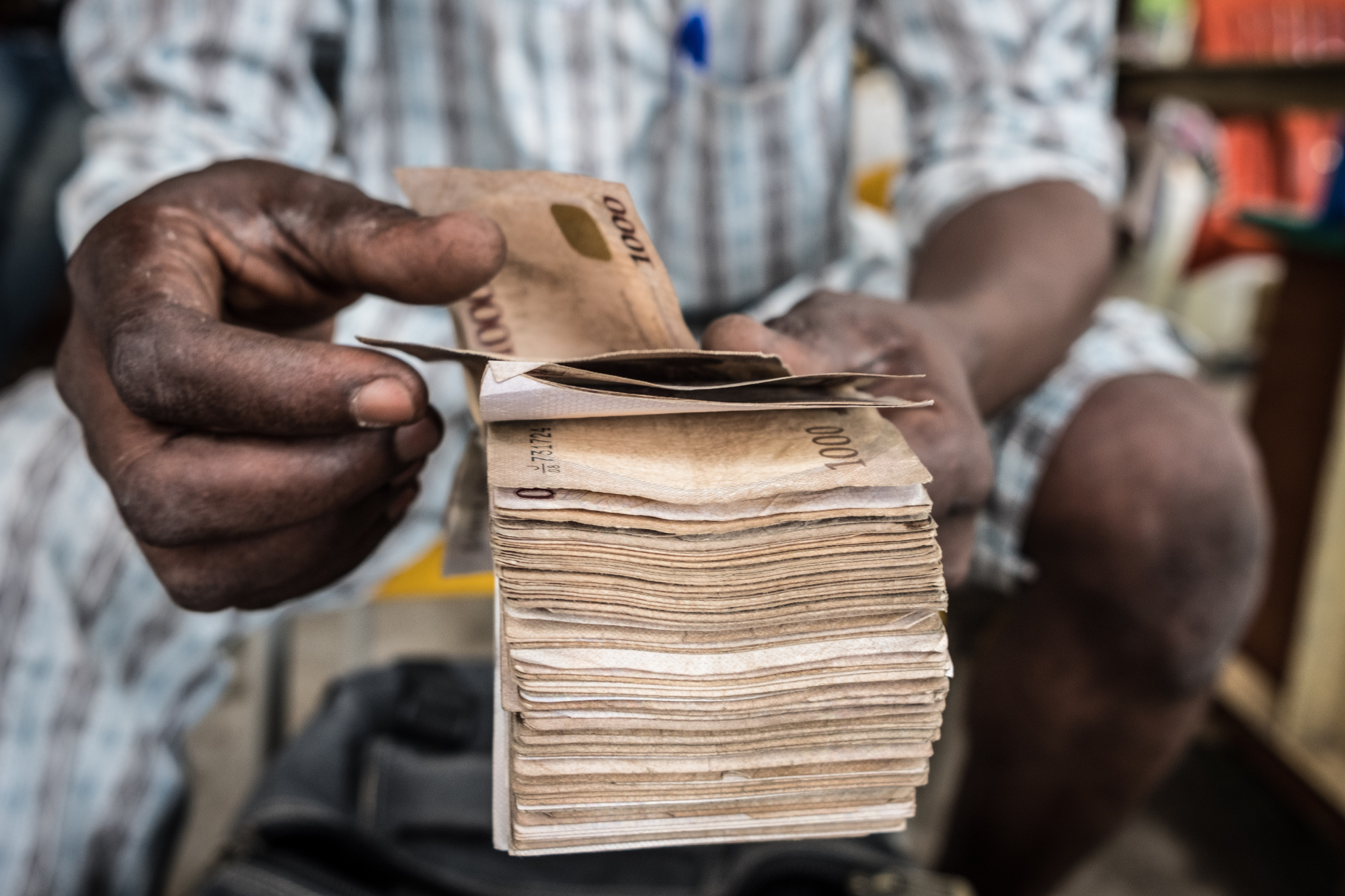 5) Kemi/49/Trader.
"Eko Idumota straight. I'll go and buy goods for my shop because that money will change my life."
6) Wale/28/Health Care Worker.
"I'll use it to buy more dollars while working towards a life with better currencies."
7) Kunbi/25/Health Care Worker.
"Shopping spree. I'm lying if I say I'll save it. Abeg make I take care of myself because problem no dey finish. I need to update my wardrobe because a girl needs to slay. I need clothes, I need hair, I need to look fine for myself so that I can gas myself up. That's the kind of feeling I need right now."
8) Victor/25/Health Care Worker.
"I'll save it and use it for japa. As it stands, I need times six of that for my plans and one million naira doesn't even begin to cut it. Maybe I'll put it inside MMM and be hopeful."
9) Angel/23/Lawyer.
I'd buy like ₦50.000 worth of sunscreen and save the rest. To be honest, the exchange rate won't allow the money to be useful so I'll buy some foreign currency and wait."
10) Victoria/26/Writer.
"I'd quit my 9-5 and use the soft landing from the money to focus on freelancing. I've been delaying quitting for a long time because I don't have a safety net."
Names have been changed to keep them anonymous.
---
MultiChoice Nigeria is giving fans another chance to choose their favourite housemate to win in BBNaija season 5. The second round will allow fans to either stick with their earlier selection in the first round – that took place from Thursday, July 30 to Thursday, August 3 – or choose another housemate in the second round of the competition which started on Thursday, August 27.
The 30 fans that choose the winning housemate of the season stand a chance to win 1 million naira each!
To qualify for the competition, fans must be active DStv or GOtv customers and download the MyDStv or MyGOtv apps from their app stores to make their choice. All correct lock-ins on the app will go through a raffle draw where 30 winners will emerge and win N1m each!
The competition is open to both new and returning customers and closes Monday, August 31, 2020.
Remember to reconnect your DStv today via www.dstvafrica.com or get GOtv Max or Jolli on www.gotvafrica.com to enjoy the 24/7 BBNaija experience.
Betway is the Headline sponsor of BBNaija season 5 and the Gold sponsor is Guinness.